That's Steve's favorite thing about being a DJ; the shared experience that comes with performing at events. "When I was growing up, I never really saw myself getting into that world. For the longest time, I wanted to become a comic book artist. While I loved music and how it spoke to me, becoming one of those people who uses music to guide a crowd through an event never crossed my mind."
He grew up in an environment where Motown, R&B and Gospel were ever-present. His musical tastes evolved in high school to include Rock, Alternative and Pop music. By that time, he also discovered a special affinity for House. "It was on the radio every Friday night; the 'Friday Night Dance Party.' DJs like Julian 'Jumpin" Perez, Farley 'Jackmaster' Funk and others would be on every week. Those beats were infectious; I still have fond memories of many of those tracks today."
College was where Steve caught the bug to actually get behind the board himself. "It started my first year of college; not because I wanted to be a DJ, per sé, but because I really enjoyed dancing. One of my suite mates was a club DJ; I'd invade his room every week as he practiced his set for the weekend. One day, he decided to show me how it works; it stuck."
Fast forward to Spring 2004: Steve's wife found an ad offering to train DJs in one of the local newspapers. "I'd been doing the stay-at-home dad thing for a few months by that point. I really missed spinning." Steve answered that ad, participated in the training program and was sent on his way. "I took nearly every gig that was offered the first couple of years. I'd never performed at a single wedding prior to that point. The joy that came with doing those events every week couldn't be ignored. It sounds cliché, but weddings are all about three things: Faith, Hope and Love. I get to be a part of one of the most important days for that couple. The Faith that they're putting into each other as partners, professing their commitment to each other in front of their loved ones; the Hope that they have for their future and weathering whatever storms Life may bring their way; the Love that they are sharing, not just with each other, but with those Lifetime VIPs that are in attendance. Witnessing those moments drives me. Being entrusted to guide those celebrations; that's as intoxicating and uplifting as it gets."
Fourteen years and over 900 events later, Steve has decided to embark on his own journey as an event DJ full-time. He's taken what he's learned over the last several years and is endeavoring to improve and expand on it. "There's always room for improvement. Improving means checking my ego at the door and learning as much as possible to become better at what I do. Technology has made things much easier when it comes to the gear that we use, but those are just tools; the Entertainer is the key."
When it comes to his personal style of engagement, Steve describes himself as "hands-on." "I thoroughly enjoy playing the director's role when doing these events. From the first announcement over the microphone until my 'See ya!' to send everyone home, there's a lot of pleasure that goes with commanding the room. While these events are serious business, there's nothing saying that you can't have fun with it." It's not uncommon to find him dancing along to the music while in his booth. It's also quite common to see him join the crowd on the dance floor.
"When I'm behind the board, Music is my voice, my way to connect with the crowd. When everything clicks, nothing beats the synergy that's achieved."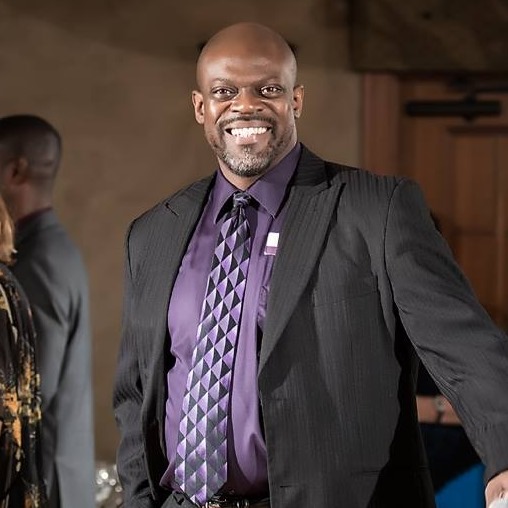 "Generally speaking, guests at these events need a little coaxing in order to have a good time. If I need to serve as the catalyst, I'm going to relish it. If I've done my job, they're not only looking to me to determine how much fun they should have, they're also jumping at the chance to have fun WITH me. It doesn't hurt that I'm okay on the dance floor, either."
Steve injects humor, a personalized touch and his own sensibilities throughout his events. "It's not just a case of introducing the participants for that particular photo op; it really is about touching on the significance of those moments. When doing a wedding reception, I think back to my own wedding, especially when my kids first entered the room followed by my wife and her father; I KNEW how important those moments were to me. I literally relive some of those moments at every wedding that I do and try to convey that raw emotion to everyone in attendance. At the end of the day, it's about the overall experience. Everything that I say, everything that I do is with the purpose of giving that crowd the best experience that I possibly can. I don't want to be considered a 'good' event DJ; I want to be a great event DJ. That's the goal."
Steve lives with his wife and two children in suburban St. Paul, MN. Comic book enthusiast and aspiring writer, he can be found engaging in hands-on learning of some of his most recent "tools of the trade" acquisitions while obsessing over how to improve and expand on the services that Behind the Board DJ Entertainment provides.